Who doesn't love a photo locket? It's an aide memoire– a memory encased in precious metal and stone that we can take out whenever we want. It's time travel in jewellery form. A brief scroll through the Victoria & Albert's catalogue of lockets is a way to see human life in all it's mystery. Unknown faces who obviously meant something to someone, so much so that they hired a miniaturist to immortalise them in paint and preserve them in gold. We know how many words a picture is worth, with a photo locket it's worth even more. It says, "I love you", "I miss you", I remember you" – it's unique to the person who wears its. It's why we love them here at AC.
---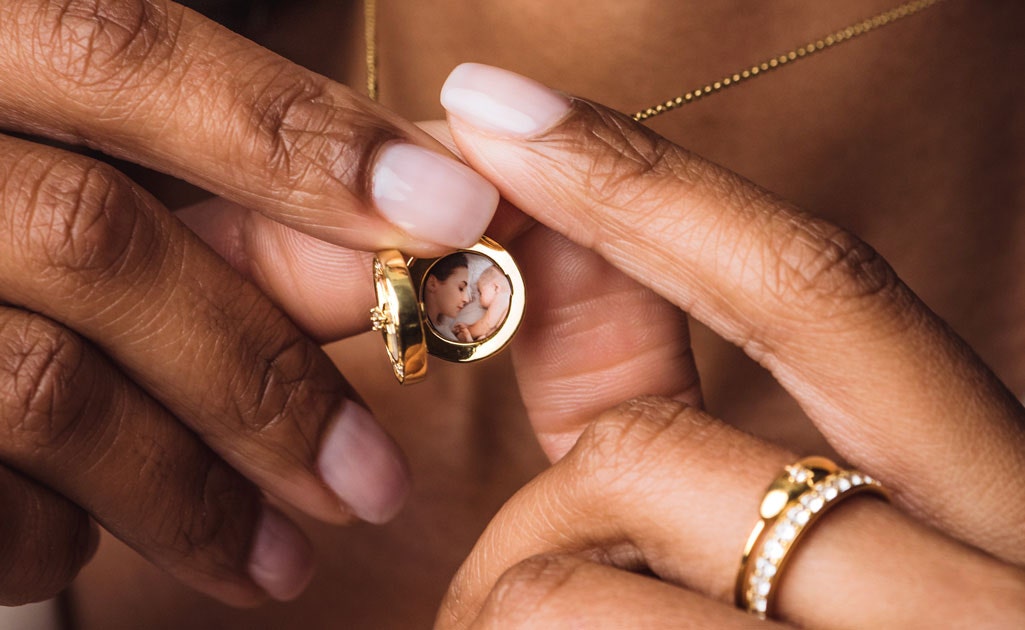 ---
What are photo lockets?
At their most basic photo lockets are pieces of jewellery that open to reveal a picture. Before the advent of photography, people would have miniature paintings made to store inside their lockets. And it wasn't just images of loved ones, lockets could be political too. Placing a picture of a deposed king inside would allow you to secretly connect with other supporters. The influence of WWI, and soldiers using lockets with a photo inside as a way of keeping them close to the women they had left, behind means that lockets now tend to be symbols of love, whether for a partner, a place, or a pet.
---
---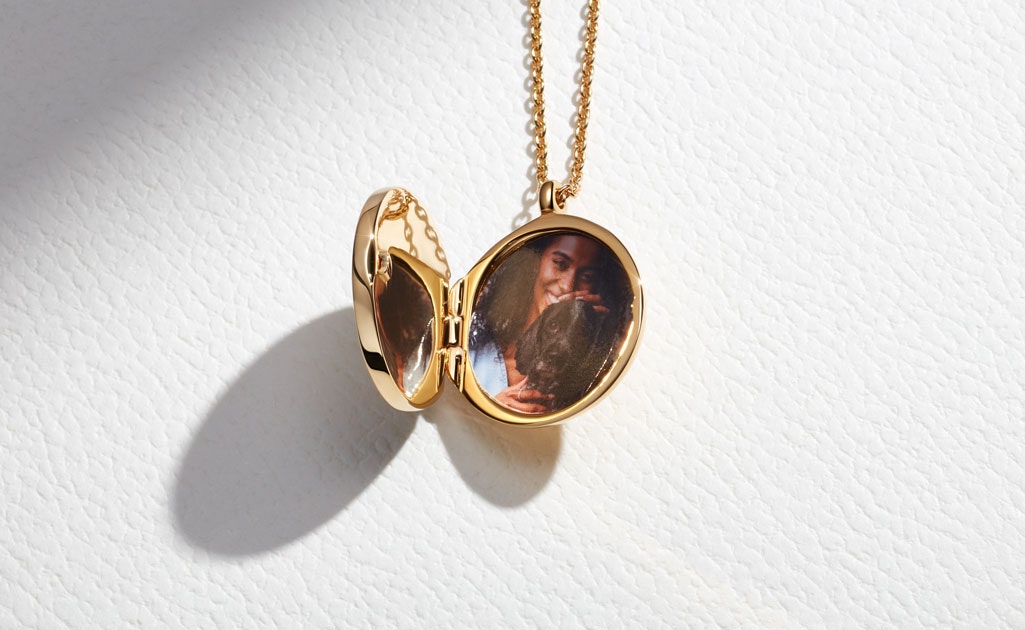 ---
The ultimate gift?
We think so. Photo lockets are our signature piece here at AC and we love them because they are so personal, which is why they make the ultimate gift, whether that's to yourself or someone else. For starters, every piece is unique. You might see someone else with the same design on the outside, but no one will have your memories stored inside. Unless they've stolen your jewellery, but that's another story. They can be used in so many different ways. They can be sentimental, inspirational, funny even. The photos inside can be of anything you like – family, a loved one, the one, your dog, your cat, your hamster. A sunset, a skyline, the moment your favourite band played the Pyramid stage. It may only be a 10mm space, but it can contain multitudes.
---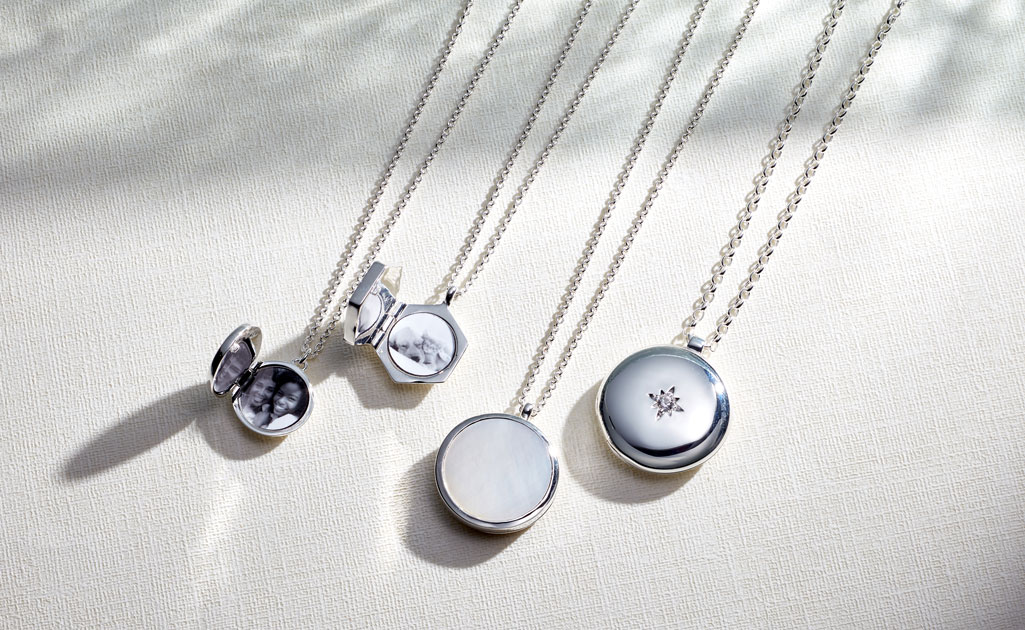 How do I get my photo in my locket? With complementary locket photo printing of course.
At AC we offer you the chance to customise your locket before you buy. And it's so simple. All you have to do is find a digital image of a memory you want to preserve, upload it to our website, move it around a bit so it fits inside the viewer perfectly, then "review and confirm", add it to your bag and we'll take care of the rest. Don't forget that some of our pieces have space for an inscription and it's not just necklaces that have photo lockets. Some of our Biography bracelets are also adorned with tiny pendants that are perfect for personalisation and for gifting to anyone who "isn't a necklace person".
What if I don't like the picture anymore? Luckily, we offer replacement locket photo printing.
We understand, while some memories are forever, there are others of which you would rather not have a daily reminder. So, whether it's time to celebrate a new love or if you're simply in the mood for a refresh, head to the product page for your locket, scroll down, find the "Replacement Photo" link, then upload, crop, confirm, and review. Add it to your basket and we'll cut it, print it, and send it to you. Now all you have to do is remove the old memory and insert the new.
---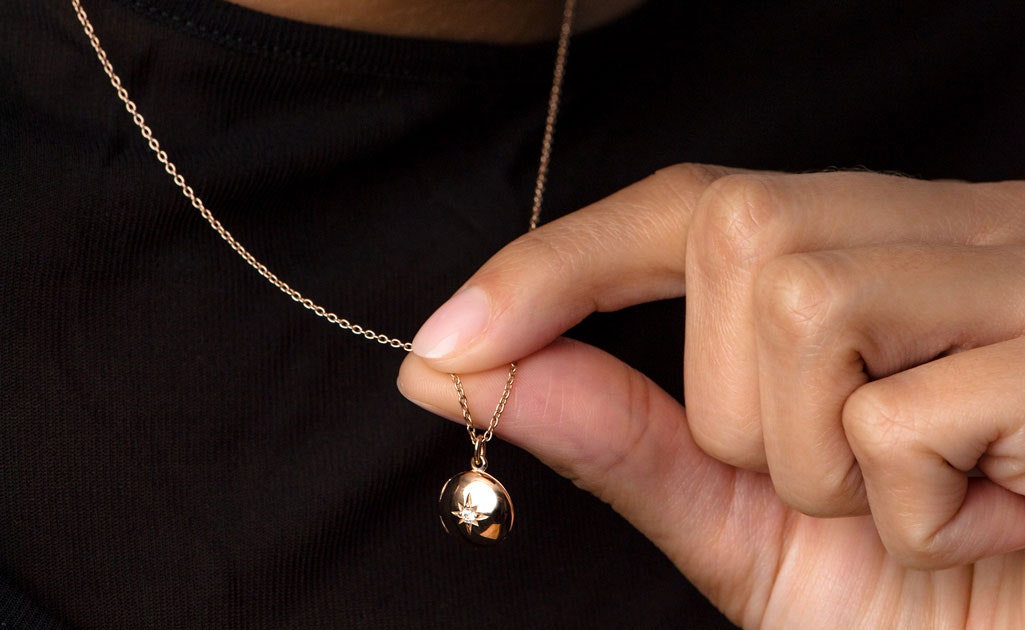 Top tips for removing photos from lockets
Put down that pin, needle, back of a brooch – whatever you're holding that has a sharp point. That is only going to shred the image and scratch your pendant. We recommend using a tiny piece of Blu Tack on the end of something with a rounded end, such as a hair slide. Don't have Blu Tack in the house? A tiny smidge of glue on the end of an ear bud might work or the rubber on the end of a pencil, if you have one of our larger designs, could help you move the image out of place. Just think soft not sharp. If you're too nervous to attempt this by yourself, come to our Monmouth Street store, or to one of our concessions, and we'll be able to help.